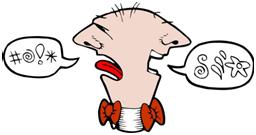 It seems to me that we spend our whole lives LF-LB.
I believe it's an everyday occurrence for most of us.
I think there is value in LF-LB, but for me the return on investment is rather low.
I will admit there is a certain glow that comes from LF-LB, but not enough to light a path forward.
LF-LB is like being in Limbo. There is some promise of tomorrow being like our sugar coated memories of yesterday when we LF-LB, but not enough to get us a ticket out of this Never-Never Land.
LF-LB misses one key point – Yesterday and tomorrow don't exist. They either happened or possibly will happen, but they don't exist right now.
Right now is the only time we have and we spend most of it LF-LB.
LF-LB is not a waste of time, but when we do it too often, we miss the only time that matters.
Right now is the only time that action takes place. LF-LB tricks us into believing we are taking action, but we are only thinking about action. There is a huge difference. Thinking about action delivers inertia and action, itself, delivers results.
How much time do you spend LF-LB? In the past, I made LF-LB an art form, but sad to say I couldn't sell what my mind was painting because I didn't take advantage of what LF-LB forgot – The canvas that was right in front of me – The Present Moment.
It's helpful to notice when you are LF-LB. It can serve as a springboard to action. When you notice you are LF-LB, you put a wedge in the process and it brings you to the action zone, which is right now.
It may be time to put LF-LB on a budget so that more of your time can be spent in the present. If you need a little more action in your life, now is the time. LF-LB only delays us in getting results.
If you want to take action and get results, you have to lessen the time you spend Looking Forward – Looking Back.
All the best,
John
ACCOMPLISH ANYTHING
LOSE WEIGHT & KEEP IT OFF
STOP SMOKING FOREVER
SLEEP THROUGH THE NIGHT EVERY NIGHT
IMPROVE YOUR SELF CONFIDENCE
I LOVE MY BODY
RELAX IN 2 MINUTES
FEEL FOREVER YOUNG
VIRTUAL MASSAGE
Be Sociable, Share!