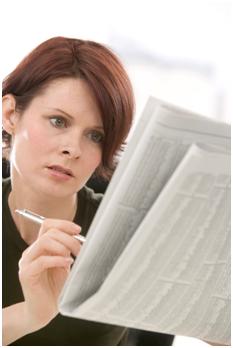 Just about every financial whiz out there recommends evaluating your portfolio on a regular basis. It just makes sense.
You find out where you currently are, where you would like to go, and then determine if you have a workable strategy in place. It's valuable to take stock from time to time.
Do you ever stop to consider where your energy is invested?
Our energy is a precious commodity and we have the tendency to invest it and forget it. We, through conditioning, use our energy in patterned ways. These ways may have made terrific sense at one time, but they may not be serving us now, yet we continue the investment.
How much of your energy is invested in something that's not going to pan out? That's a prescription for energy depletion. It's a misappropriation of a valued resource.
How much time do you spend inside your head expending energy on what has happened or what could happen? That's a lot of energy invested in two places that don't currently exist – the past and the future.
Very little energy is invested in the moment you happen to be in – the only one that can bring you a return on investment – now.
Focusing on now is the wisest use of your energy. It's fuel efficient and gives you the most miles per gallon. Dwelling on the past or worrying about the future is keeping the pedal to the metal at all times. You run out of gas more often than not.
It's your energy and no one can tell you how to use it but you.
I'm just wondering if you've taken a look under the hood recently to find out if your energy is being put to efficient use or if it's going up in smoke.
Energy is like the game of Monopoly. You get a fixed amount of money at the beginning of the game and depending on how you put it to use, it will determine how far you go. Are you paying rent to others or are you collecting on your investment?
Invest your energy wisely. Invest your energy now. It pays dividends that fuel you up the steepest inclines with energy to spare.
All the best,
John
http://cdbaby.com/cd/johnmorgan
http://www.cafepress.com/grasshoppernote/3580301
Be Sociable, Share!
Comments Off

on Your Personal Portfolio