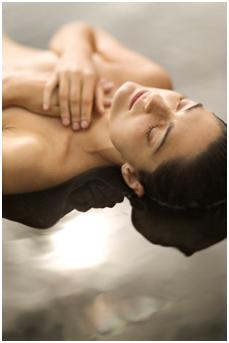 I was traveling last week and I'm always amazed at the new perspective you get when returning home.
Home base is a refuge. It really doesn't matter where you've been or what you've done, returning home is comforting, unless you live in a house.
A home is a living entity whereas a house is just a place to hang your hat.
How comfortable do you feel at home?
Do you constantly feel the need to get out of the house? If so, it's not a home.
People who reside somewhere, but don't have a place they call home, are searchers. They are seeking something outside themselves in order to get that homey feel.
They are empty inside looking to fill themselves with outward pursuits and treasures. They are renting space in their own body because they can't find their way home.
Coming home is the mission for us all. After countless searches for the missing piece, we finally arrive at a crossroads. It's the choice we make here that will keep us house hunting or putting down roots.
The choice we get to make is to keep wandering or to come home.
To keep wandering is easy – just keep doing what you're doing.
Coming home requires a shift.
The shift is, first, one of perspective. The angle of approach is that you have to view yourself as enough. When you can grasp that there is nothing missing in you, you can go on to step two.
Step two is shifting your awareness inward. That means to find that peaceful, homey place that is always waiting for you. It's easy to find when you climb out of your mind.
You have difficulty finding your way home if you allow your backseat driver (the voice in your head that tells you you're not enough) to try and guide you there. You'll be all over the map and won't find home.
When you start to notice that the voice in your head is not you, but an attack machine that never wants peace, you start to create space between your thoughts. It's in this space that you discover home.
Once you figure out that the voice in your head is not you, you discover that its mission has always been to make sure you don't feel like enough. That belief will keep you wandering.
When you begin to notice and create space, you breathe in the rejuvenating spirit of being home where you're always accepted and where you're always enough.
All the best,
John
LOSE WEIGHT & KEEP IT OFF
STOP SMOKING FOREVER
SLEEP THROUGH THE NIGHT EVERY NIGHT
IMPROVE YOUR SELF CONFIDENCE
RELAX IN 2 MINUTES
FEEL FOREVER YOUNG
VIRTUAL MASSAGE
Be Sociable, Share!
Comments Off

on Home Base