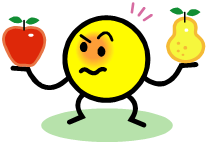 I saw my neighbor helping his pre-school daughter into his car this morning. You didn't need to be psychic to know this guy was carrying around the weight of the world on his shoulders.
The way his body was positioned and the look on his face were dead giveaways that he was caught up in something inside his head.
What he didn't realize is what we all forget to remember: There is something ever-present that we have at our disposal that we rarely use – Choice!
The amazing thing to me is how often we defend our unresourceful frames of mind. Some even wear them as a badge of honor. "If you had what's going on in my life, you'd be this way too."
Maybe so, but defending that way of reacting negates the one thing that will free you from it – Choice!
My neighbor wasn't recognizing that he had a choice. He's not alone; we all have that blind spot.
It's helpful to remind ourselves, when we recognize that we're caught up in something, that choice is always available. It's as omnipresent as oxygen.
Our initial reaction to something is often chosen for us through conditioning. That's choice silently at work. You don't have to make those choices; they make you.
Your ever-present choice is this: "Are your choices going to choose you OR are you going to pick them?
Either way, a choice will be made.
Even making no choice at all is a choice. In that case, you are allowing whatever automatic choice that takes place to decide how you'll react.
My purpose in writing this post today is to remind us all of something we too easily forget – Choice is ever-present.
When you recognize you have a choice, you have released your free will from the prison of conditioning. The only thing left to do after that happens is to choose.
Choose to remember that you have a choice.
All the best,
John
LOSE WEIGHT & KEEP IT OFF
STOP SMOKING FOREVER
SLEEP THROUGH THE NIGHT EVERY NIGHT
IMPROVE YOUR SELF CONFIDENCE
RELAX IN 2 MINUTES
FEEL FOREVER YOUNG
VIRTUAL MASSAGE
Be Sociable, Share!
Comments Off

on Ever-present