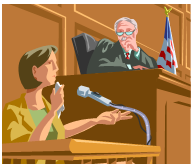 By and large, arguing for your beliefs is arguing for your limitations.
The Grasshopper popped out of the tall grass the other day with this thought:
"Beliefs are relative truths."

The whole truth and nothing but the truth, so help me God is rarer than a lime seed. That, however, doesn't prevent us from believing that we have cornered the market on truth with our personal beliefs. And we argue.
Look at the embarrassment known as Washington, DC. The argument for limitations plays out every day and the only progress we make is toward gridlock.
Rarely do we evaluate whether our truth is working. Sadly, when all is said and not done, we would rather be right than happy. If you read that prescription bottle carefully, you'll find the main ingredient is glue. It keeps us stuck on a belief that isn't working.
We get most of our beliefs by accident, through conditioning. Most of our beliefs belonged to someone who came before us who couldn't validate them either. That didn't prevent them from passing them on under the guise of truth, and it insures that we propagate that relative truth to others – one that's relative to our conditioned beliefs.
One way out of this sticky wicket is to begin noticing something new about our beliefs. What's old about our beliefs is that we are right. We already know where that strategy takes us – Nowhere!
The new thing to notice and ask about our beliefs is this: Are they useful?
Do your beliefs produce results or resentment? It pays to notice.
The ultimate success strategy begins by noticing that something isn't working. Reminds me of a story from a world class, gone, but never forgotten, story teller, Dr. Dave Dobson . . .
Dave was a pilot and a keen observer of human nature. He asked us what we would do if we were piloting a plane and it suddenly went into a nose dive toward the ground at 500 miles per hour. The answers came fast and furious. None of us were pilots so we kept giving the same answers like, "Pull up on the wheel." Dave answered every answer with the same question. He said, "What would you do if that didn't work?" Finally a woman said, "Pray" and Dave again asked, "What would you do if that didn't work?"
He then asked in his Socratic style, "Would you like to know the answer?" We all said "Yes." He said the answer to the question of "What would you do if that didn't work?" is "ANYTHING ELSE!"
What prevents us from attempting anything else is the belief that we are right – a belief that isn't working.
How useful is your truth? The test is simple. Does it get results or does it deluge you in debate?
Here's a suggestion: Make this an ANYTHING ELSE Weekend and free yourself from the shackles of relative truth.
All the best,
John
LOSE WEIGHT & KEEP IT OFF
STOP SMOKING FOREVER
SLEEP THROUGH THE NIGHT EVERY NIGHT
IMPROVE YOUR SELF CONFIDENCE
RELAX IN 2 MINUTES
FEEL FOREVER YOUNG
VIRTUAL MASSAGE
Be Sociable, Share!
Comments Off

on Relative Truths