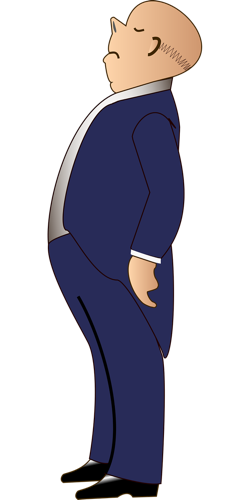 Ask anyone in radio or TV broadcasting who they think their audience is and they will answer with some form of "unwashed."
The general managers of these stations want to believe that their audience is made up of successful stockbrokers and other affluent people. This narrative helps them to sell ads.
But ask any copywriter worth their ink the average grade level they write for. The best selling copy is targeted to the grade school level.
Politicians know their voters fall into the same low grade category. That's why attack ads work and sophisticated ones are just a waste of money.
Radio and TV talk show audiences are pandered to by their hosts. They tell them what they want to hear. They know their general audience is not upscale or informed. So they can treat them like the morons the hosts believe they are.
The general population is not informed on issues because the only issue that means something to them is day to day survival. And when they want to know who's to blame for their lot in life, their "friend" on the radio, TV, or social media, will tell them who the enemy is and it's accepted without question.
Aaron Sorkin writes incredible political screenplays but they're not targeted to the average voter. They're for the already informed. The dialogue is too "snappy" and not relatable to the general populace. To reach them, you have to reach down.
It sounds snobby to quote Winston Churchill, but he goes right to the heart of the matter when he says, "The best argument against democracy is a five-minute conversation with the average voter."
The message here is this: The people you watch, listen to, and read believe you fall into the category of "Collective Moron." I'm not making this up. Ask any one of them privately who they think their general audience is and their disdain will astound you.
And if you don't feel you fall into that low grade category, ask yourself the last time you reposted something scathing on social media that you didn't vet, and you'll know why they consider you all wet.
All the best,
John
Be Sociable, Share!
Comments Off

on Collective Moron