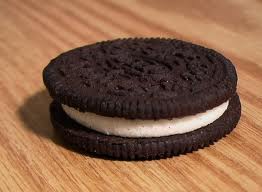 It just occurred to me that we give the lion's share of our attention to beginnings and endings and give precious little attention to the middle.
The middle is where most of life happens, yet we rarely celebrate it. We are big on birthdays (beginnings) and thoughtful with our accolades and eulogies about endings, but the bulk of our existence gets short shrift.
The middle is what is happening now. It's worth celebrating. We don't have to save our attention for a beginning or end. We can just stop at any point along the way and give attention to the middle.
We will stop our busyness to give attention to a beginning or end but we keep our head down and plow through the middle without attention.
When is the last time you sent a note, email, text of appreciation to someone for no good reason? Sure, you remembered their birthday or some other special day, but when's the last time you just picked up the phone to say, "Hello"?
"Meet me in the middle" has taken on a whole new meaning for me. It spotlights that any point in time is just as worthy of my attention as is any beginning or end.
Let an Oreo Cookie be your reminder that most of the sweetness is in The Middle.
All the best,
John
VIRTUAL MASSAGE<img
Be Sociable, Share!
Comments Off

on The Middle