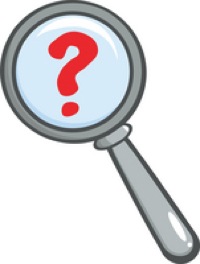 It may seem obvious to you but it recently dawned on me that curiosity leads to creativity.
I will admit there are many who are more curious than me. I admire them, but up until recent years, I haven't emulated them.
If you want creativity to show up, it's quite useful and, dare I say, downright necessary to get curious.
It seems to me that curiosity is the fuse that ignites creativity or causes you to create things.
I think of my father who was always curious about how things worked. He built everything from cabinets to skyscrapers. I was much less curious. I sought information but never delved deeply into it. It hampered my ability to create. I was at the hand holding stage with curiosity; my father, on the other hand, was married to it.
I don't know how the switch happened but I'm much more curious these days and a lot more creative than I've ever been. They seem to go hand-in-hand.
When you're curious, you open up a lot more circuitry in your brain. You add possibility to uncertainty. The opposite is also accurate. When you aren't curious, your ability to create gets stuck and your lack of thirst to know won't allow you to grow.
When we think we know enough, we close off our curiosity and, thus, our creativity.
The good news is that curiosity is a transferable skill. That means that you can get curious about anything and the creative benefits stream into all areas of your life, not just what you were curious about.
You become more creative in areas where creativity previously was absent.
If you aren't feelng very creative in your life, may I recommend a dose of curiosity. A small amount will get you started. Once you get a taste of the advantages it delivers, you'll schedule more time for curiosity.
If I put bumper stickers on my car, this would be the one I'd affix: GET CURIOUS!
All the best,
John
VIRTUAL MASSAGE
Be Sociable, Share!
Comments Off

on Curiosity -> Creativity