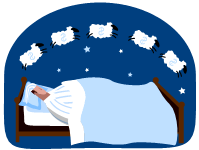 There has been so much written on the topic of gratitude that it seems appropriate and useful to filter it all down to one word – "Blessings."
What have you been blessed with?
We tend to give these blessings such short shrift and hide them in the corner rather than display them in a place of honor.
Even more to the point, we rarely celebrate them.
The conditioned tendency is to focus on all the "curses" we've encountered, even though they pale in comparison to the blessings.
We seem to give more attention to what's awry instead of considering what's working.
This is the main reason I created my CD set called "I Love My Body." It's an exercise in self appreciation and self acceptance. Have you ever just stopped to consider all that your body does for you? It's to be celebrated.
The shift in point of view from cursed to blessed is one move many people will never take. They will stay mired in myopia and never get to see the vistas that blessed reveals.
This is more than a suggestion to think positive. It's more about arithmetic. You have more blessings in inventory than you ever count, and leaving them unaccounted for results in you starving at a smorgasbord.
There is a magical old song that I've come to love even more as the years pass. It's called COUNT YOUR BLESSINGS. My favorite version of it is on Diana Krall's CHRISTMAS SONGS CD.
Counting my blessings is a pre-sleep ritual that I've conditioned myself to do. There is no better time to imbue your mind than at bedtime.
If there is one small thing you can do to shift direction, it's to shift your focus.
May I humbly recommend a strategy to do just that? As the song says, "Count your blessings instead of sheep."
All the best,
John
P.S. The results of my "Quotes" survey are in. I asked you to pick your favorite between these two:
"The reason life doesn't work is because people don't keep their agreements."
"Talk doesn't cook rice."
The hands-down winner, by your vote, was: "Talk doesn't cook rice." Thank you for participating.
LOSE WEIGHT & KEEP IT OFF
STOP SMOKING FOREVER
SLEEP THROUGH THE NIGHT EVERY NIGHT
IMPROVE YOUR SELF CONFIDENCE
RELAX IN 2 MINUTES
FEEL FOREVER YOUNG
VIRTUAL MASSAGE
Be Sociable, Share!
Comments Off

on Blessings