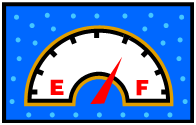 If I were looking for a label, "Sentimental" would be one I'd choose for myself.
I'm a romantic at heart and a tad old fashioned. Even though women have been liberated for years, I still hold doors open for them. I take time to look for greeting cards that fit my feelings for the people I'm buying them for. Peoples' special dates are important to me and I remember and make an effort to make a connection.
I believe in celebrating birthdays, anniversaries, Mother's Day, Father's Day, Valentine's Day and special occasions of all sorts. I'm Hallmark's dream customer.
Sentimental is a power source that fuels me. I never recognized that before. I just looked on it as a label.
I suppose I could have a higher or lower octane fuel, but sentimental seems just right for me.
This is not a plea to switch over to my brand of gasoline, just a gentle reminder to get curious about what fuels you.
It's a fun discovery and something worth celebrating.
All the best,
John
LOSE WEIGHT & KEEP IT OFF
STOP SMOKING FOREVER
SLEEP THROUGH THE NIGHT EVERY NIGHT
IMPROVE YOUR SELF CONFIDENCE
RELAX IN 2 MINUTES
FEEL FOREVER YOUNG
VIRTUAL MASSAGE
Be Sociable, Share!
Comments Off

on What Fuels You?