I like my PC; I love my Mac.
I do all my bill paying on a PC; I do all my creative work on a Mac.
I saved the box my iPhone came in.
I bought a Mac in the 80's; I strayed in the 90's and came back in the new millennium.
The iPad is the most used and fun gadget I own.
Apple customer service is unmatched by any PC maker I've ever encountered.
Apple TV commercials are works of art.
Steve Jobs either knew what you wanted or made you want what he created. Either way, he was a genius. The Genius Bar should be renamed the JOBS bar.
Walt Disney would have loved Steve Jobs.
I wish I would have held onto my Mac stock when the market crashed in 2008.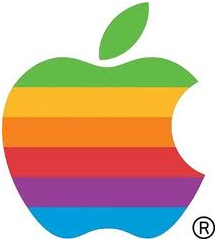 All the best,
John
ACCOMPLISH ANYTHING
LOSE WEIGHT & KEEP IT OFF
STOP SMOKING FOREVER
SLEEP THROUGH THE NIGHT EVERY NIGHT
IMPROVE YOUR SELF CONFIDENCE
I LOVE MY BODY
RELAX IN 2 MINUTES
FEEL FOREVER YOUNG
VIRTUAL MASSAGE
Be Sociable, Share!
Comments Off

on 10 Random Apple Thoughts