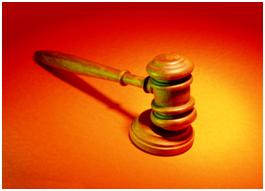 Here's a short primer on relating. The teaching comes out of personal discovery and professional observation.
There is a major difference between one who relates well and one who doesn't. It mainly comes down to judgement.
Judgement has all sorts of connotations – both negative and positive. For example, prejudice is deemed negative; discernment is considered positive. Either way, it can get in the way of relating.
This is in no way a call to action to banish judgement from your tote bag of tricks. Many times it will save your ass. This is more of a pointer to notice the limitation it presents in relating to another human being. Perhaps a story would be helpful . . .
My mother was a waitress from the time she was 14 until her mid 70's. She was an exceptional judge of people. Part of her mind had catalogued all the different types of people she encountered over the years and she developed some very quick and extremely accurate judging patterns. She was almost psychic in her ability. It's one of the skills I inherited, and it's a two edged sword.
I developed the ability to size up people in a hurry, long before I became a people helper. It was both a help and a hindrance. It was helpful in avoiding people who did not have my best interest at heart, and harmful in getting closer to those who did. What I noticed for me and others is this: By having judgement as our main skill, we aren't relating to the person we were interacting with, but with our judgement of them. That always keeps us from going deeper with someone. We remain on the surface and therefore cannot relate.
There is nothing humanly relatable about judgement, although it's a human trait. But when using it as a relational tool, we relate to an abstraction instead of relating to a real person. This once removed attempt at relating may not be consciously noticed by another, but it certainly can be felt. There is an uneasy feeling within us when communicating with someone who is judging.
If you are wondering why you can't get closer to people, you may want to investigate the level of judgement you use. Judgement seems to be involuntary, it arises out of nowhere. The key to better relating is to notice the judgement when it shows up. Just by noticing that it's there gives you an opportunity to set it aside so that you can relate more fully with the person you're interacting with.
Here's a suggestion: Give up your gavel for a day and notice how much better you relate.
All the best,
John
http://cdbaby.com/cd/johnmorgan
http://www.cafepress.com/grasshoppernote/3580301
Be Sociable, Share!