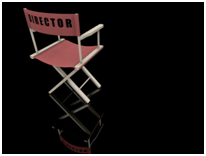 I've never attended the U.S. Naval War College in Newport, Rhode Island but I would wager that one of the lessons taught there contains the essence of these words: "Retreat doesn't mean defeat."
Sometimes it feels like we are at war in life. We gear up for battle and we give it everything we have, only to lose.
What if somewhere during the battle we got the gift of awareness that we were fighting with an enemy too powerful to defeat?
That's the gift you get when you realize you are fighting with reality. It's a no win situation, yet, too often, we continue the battle.
The Grasshopper had me jot down two words on a sticky note last night – "Resign & Realign."
I had no idea what they meant at the time but this morning the words became clear.
Resign yourself to the fact that you cannot beat reality, and cease your efforts.
Realign your saved resources and approach your dilemma a different way.
One of the most valuable gifts you will get in life is the realization that what you are doing is not working. It's a gift to be treasured. It's the difference between banging your head against the wall once or twice or doing it every day of your life.
When you go to war with reality, life is a constant battle. It never dawns on us that reality doesn't conform to our rules. We fight on for our principles and we dress our wounds daily.
Resigning is not giving up; it's a strategy to help you win. When you enter this calming retreat, you can better marshal your resources to approach reality in another way. Reminds me of a story . . .
Back in my Navy days, I was assigned to the radio and TV studio aboard an aircraft carrier. We had a great group of guys in our department that got along famously and we had a fun time doing our jobs. Then one day we got a new member of our group who slightly outranked all of our staff. He came from a military family and he was well healed in discipline and the chain of command. What he lacked was common sense.
He didn't recognize what a well oiled machine we had put together. He had difficulty with a lower ranked member of our staff telling a higher ranked member what to do in our operation. He totally missed that we were using our collective skills to benefit the product we were producing, rather than relying on rank to give out instructions. Let's just say he had a lot of rules.
This led to a lot of head butting until one day he got it. His "Ah-Ha" moment came the day he found out that one of our lowest ranking members had worked in a TV studio when he was a civilian and had more experience than the rest of us put together. It finally dawned on him why we let this guy call the shots. He resigned himself to the fact that rank may have its privileges but it can gum up the production of a TV newscast.
He realigned his thinking that day and found out that his never retreat way would never get the mission accomplished. He instantly became a member of the team that day and was truly a joy to work with.
Resign & Realign: It's a reality based strategy that will help you win more often.
All the best,
John
LOSE WEIGHT & KEEP IT OFF
STOP SMOKING FOREVER
SLEEP THROUGH THE NIGHT EVERY NIGHT
IMPROVE YOUR SELF CONFIDENCE
I LOVE MY BODY
RELAX IN 2 MINUTES
FEEL FOREVER YOUNG
VIRTUAL MASSAGE
Be Sociable, Share!
Comments Off

on Resign & Realign