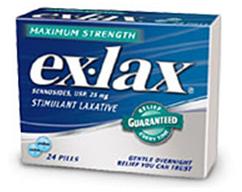 I find that I operate best when stuff mentally flows through me rather than having it get stuck in place.
Everyone gets irregular from time to time so let me introduce you to "Mental Ex-Lax."
Getting stuck on a thought is literally having it loop around in circles giving you the same thought and the same attendant feelings over and over again. It's like a "Twilight Zone" adventure where you are on a beltway with no exit ramps.
The laxative that gets you moving again is recognition. Reminds me of a story . . .
I have an old business acquaintance whom I run into every once in a blue moon. The conversation is friendly enough but has always led to one upmanship until . . . I recognized it.
Up until that point, it was what he knew and what I knew and nothing new came out of it. We were competing for who had the better point with the bigger impact. For lack of a better description, we were talking past each other. Then one day I saw him at a local driving range and the old familiar pattern came out to play and then I recognized myself as stuck in this going nowhere exchange.
My remedy? Mental Ex-Lax! That simply means to stop competing and listen.
When I wait for my opening to get my stellar point across, I'm focused on when someone is going to take a break rather than on what they are saying. I miss a lot. When I listen, ideas begin to flow through me.
Reminds me of another story . . . I have a friend who is very funny and one who is not. When they get together, the one without the funny skills goes into competition with the one who is hilarious. I should just hand everyone who is in attendance a wet blanket because "Unfunny" has no sensory acuity as to what's going on around them and jams the flow.
It takes a little practice but if you stop competing and start to listen, you'll notice how things begin to flow through you. What you'll find is that when it is your turn to contribute, you'll have something more of substance to say.
To sum things up: Go with the flow!
All the best,
John
LOSE WEIGHT & KEEP IT OFF
STOP SMOKING FOREVER
SLEEP THROUGH THE NIGHT EVERY NIGHT
IMPROVE YOUR SELF CONFIDENCE
I LOVE MY BODY
RELAX IN 2 MINUTES
FEEL FOREVER YOUNG
VIRTUAL MASSAGE
Be Sociable, Share!