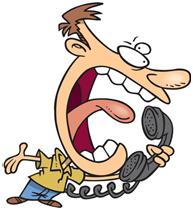 Best as I can tell, anger is an emotion and angry is a mindset.
Anger has a short shelf life and angry can last a lifetime. Our challenge is to prevent one from turning into the other, or if that's already happened, how to outgrow being angry.
If you haven't experience anger, you haven't lived. Anger invades your whole body and plays havoc with all your body's functioning – heart rate, blood pressure, fight or flight response, etc. Anger is an unmistakable feeling that will let you know you're alive, but if it hangs around too long, it'll kill you.
This is a totally unscientific observation but it's my experience that angry people have a more pain filled life and die younger. I don't see a lot of old, angry people. I'm sure they exist but they are too small a sector to qualify as a minority group.
You may ask the question: Does being angry cause their demise or are they angry because they are in pain? Both.
My experience is they were angry long before the pain took over, and the pain acts as a catalyst to keep being angry alive.
Anger takes you over, but you have to work at staying angry. Staying angry involves entertaining the same thoughts day after day about incidents that caused you anger. Your body had sense enough to let the anger go, but your mind wants to hold onto being angry.
You may have never looked at it this way before, but you being angry is a self perpetuating event. You cause your own pain and demise by allowing this mindset to go unchecked. In fact, you feed it more fuel when you fire yourself up with justifications for being angry.
Every story you tell justifying you being angry, keeps that mindset in place and insidiously gnaws at your body causing it to wear down more quickly.
So what's the remedy? It's the same remedy for every pattern of behavior. Notice that you have it and interrupt it while it's happening. It's the continual noticing and interrupting that will allow you to grow into a new, supportive mindset.
Being angry is not going away on its own. It needs an assist from you; otherwise you'll stay in your own stew.
Being angry is suicide on the installment plan. If you are sufficiently angry, I wonder how soon you'll come up with another plan – one that allows for anger but won't let you stay angry about it.
All the best,
John
JOHN MORGAN COACHING
ACCOMPLISH ANYTHING
LOSE WEIGHT & KEEP IT OFF
STOP SMOKING FOREVER
SLEEP THROUGH THE NIGHT EVERY NIGHT
IMPROVE YOUR SELF CONFIDENCE
I LOVE MY BODY
RELAX IN 2 MINUTES
FEEL FOREVER YOUNG
VIRTUAL MASSAGE
Be Sociable, Share!
Comments Off

on Anger vs. Angry