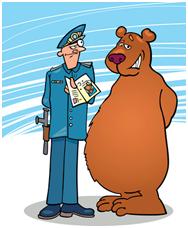 I had a visit from The Grasshopper yesterday during my daily, morning dog walk, or as we like to call it, "The Puppy Prance."
He said, "Rely less on faith when facts are available."
I had to let it sit for a day before I could offer any interpretation.
I believe we have to take many things on faith. For instance, we take it on faith that our car will start up when we turn the key. If we don't have faith that will happen, we will deal with doubt more often than is necessary. So faith plays a valuable role in our life. It saves us from changing our name to "Thomas I. Doubt."
We often rely too much on faith when facts are available, and it can be the cause of lots of avoidable angst.
There is a reason that one of my favorite quotes is "The reason life doesn't work is because people don't keep their agreements." It comes from the founder of EST, Werner Erhard. My experience is that a huge majority of people who agree to do something, don't follow through. If I take them at their word, I'm going to be disappointed more often than not. This causes me to sidestep my faith and call on the facts, especially early on in any sort of relationship.
Reminds me of a conversation I had with my teenage grandson . . . "Poppy, why do you ask for things more than once? I hear you on the phone asking the same question lots of different times during your calls." My response to him was, "When I die and you are at my funeral and people ask, 'What was your Poppy good at?', your answer should be, 'He checked on shit.'"
It is at the beginning of any agreement where facts best take the lead. After the facts are established and there is a track record of them being adhered to, then let faith back in the door.
We humans are flawed and, more often than not, we don't keep our agreements. Don't take that on faith; check your life experience and you can verify it as fact.
Having this knowledge will have you play the odds more often, and will result in you getting played less.
Bottom line: When you check on the facts, you can have more faith.
All the best,
John
JOHN MORGAN COACHING
ACCOMPLISH ANYTHING
LOSE WEIGHT & KEEP IT OFF
STOP SMOKING FOREVER
SLEEP THROUGH THE NIGHT EVERY NIGHT
IMPROVE YOUR SELF CONFIDENCE
I LOVE MY BODY
RELAX IN 2 MINUTES
FEEL FOREVER YOUNG
VIRTUAL MASSAGE
Be Sociable, Share!
Comments Off

on Faith & Facts