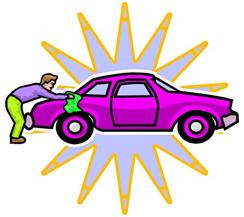 The Grasshopper woke me up way too early this morning with a turn of a phrase. He chirped, "All the glitters isn't sold."
We were all up late watching Game 7 of the NBA
Finals and I wasn't too anxious to join the world of the wide awake.
I kept falling back to sleep but that phrase kept waking me up. I knew there was something to it or it wouldn't keep nudging me to flesh it out.
Once I pushed the cobwebs aside, the word "Packaging" came into view.
In my mind's eye, I saw a bar with peanut shells scattered all across the floor and it became clear where all packaging winds up.
We keep attempting to sell ourselves as our packaging when time after time it gets cracked and tossed aside.
I'm reminded of the words of the famous American Psychiatrist, Dr. Milton Erickson. He was describing two other notable men, Richard Bandler and John Grinder who were studying and categorizing his highly successful methods. He roughly said of them, "They have the shell but they don't have the nut."
How much time do we have to spend shining up a car that we can't sell before we figure out that we have to get it to run first?
Reminds me of a quick story . . . I used to work with a guy who never combed the back of his hair. My guess about his habit was: If he didn't see it, it must not be visible.
How often do we miss seeing our essence that's hidden inside of our shell by spending time, as the old expression goes, "polishing a turd"? Ewwwww!
If all you have to sell is packaging, it won't be too long before you have nothing to sell. It may be time to invest in some personal research and development and start glittering from the inside out.
It's really a matter of shifting focus. You can continue making efforts to have your house have "curbside appeal," but until you get rid of the termites you have nothing you can sell.
If you haven't yet taken the time to spend some regular quiet time, I highly recommend it. It's here that you will discover your marketable talent which is simply, letting what's on the inside out. No polishing necessary.
All the best,
John
P.S. Happy Father's Day to all the deserving Dads.
P.P.S. Our HERE COMES SUMMER HALF PRICE SALE at http://johnmorganseminars.com ends Sunday at Midnight.
LOSE WEIGHT & KEEP IT OFF
STOP SMOKING FOREVER
SLEEP THROUGH THE NIGHT EVERY NIGHT
IMPROVE YOUR SELF CONFIDENCE
I LOVE MY BODY
RELAX IN 2 MINUTES
FEEL FOREVER YOUNG
VIRTUAL MASSAGE
Be Sociable, Share!
Comments Off

on All That Glitters