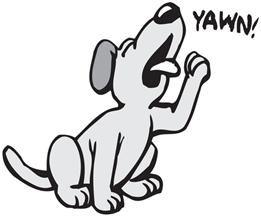 Here is one of life's lessons: When you are too quick to offer your opinion, you may be in for a painful, protracted conversation that consumes not only time but your energy as well. Perhaps a story would be helpful . . .
I went to get a haircut the other day and was engaged in conversation by an older woman. I was reading through a magazine and out of nowhere she says, "What do you think about BP?"
Having done a radio talk show in the past, I was used to giving my opinion on a number of topics but this time was different. I said to her, "I have lots of thoughts about BP and the oil spill, what specifically would you like to know?" She said, "What do you think about their responsibility?" I was ready to launch into my answer when all of a sudden these words left my mouth, "What do you think?"
She offered a detailed, well thought out, summary of the facts and her response to them. I offered a few opinions of my own and it was a pleasant, engaging conversation. It could have been the conversation from hell, but I was saved from the fire and brimstone by asking one revealing question: "What do you think?"
Here's the lesson I learned: When you are about to engage in conversation with someone on a specific topic, it's in both of your interests to assess their level of knowledge and angle of approach before you decide to commit.
"What do you think?" helps you determine if you want to participate or not. For example, if this woman went on a mindless rant and just regurgitated some talking points she heard on TV, I would have politely listened and not offered anything in return other than something innocuous like, "That's awful" and then would have returned to reading my magazine.
"What do you think?" is a question that will reveal another's agenda and level of knowledge, and you will know in short order if you want to participate or not.
Had I just answered her initial question with my take on the situation, I would have engaged without knowing who I was engaging with. It could have been a loooong afternoon.
"What do you think?" is now, as the golfers say, "in my bag."
The next time someone asks you an opinion question, you may want to pause before answering and consider using my new favorite, time saving tool – "What do you think?"
All the best,
John
LOSE WEIGHT & KEEP IT OFF
STOP SMOKING FOREVER
SLEEP THROUGH THE NIGHT EVERY NIGHT
IMPROVE YOUR SELF CONFIDENCE
I LOVE MY BODY
RELAX IN 2 MINUTES
FEEL FOREVER YOUNG
VIRTUAL MASSAGE
Be Sociable, Share!
Comments Off

on What Do You Think?