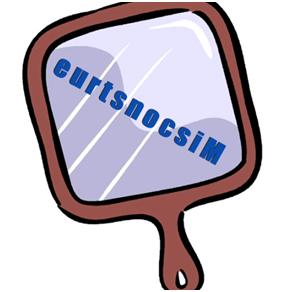 The Grasshopper* cleared up one of life's mysteries over the weekend when he said,
"One of the bigger mistakes you make is to misconstrue your behaviors with you."

We are judged on our actions, so it logically follows that since we produced those behaviors, they must be who we are.
A person who spews hateful thoughts and does dastardly deeds must, indeed, be those thoughts and deeds.
Not so.
You inhabit the vehicle those words and actions come from, but you are not your car.
You are sitting in the driver's seat but most of what is done behind the wheel is done on auto pilot. You have been programmed to drive the way you do.
You are not your programming, no more so than Harrison Ford is Indiana Jones. You are acting out a script that has the whole world believing that's you.
Even though you are not your behaviors, you still have to pay the consequences for your actions. Doesn't seem fair, but as The Grasshopper also reminded us, "Fair is for fairy tales."
Recognizing your behaviors, while they are happening, is the moment of discovery that they aren't you. When you catch yourself in a behavior, you realize that behavior came from your conditioning. You are executing a stimulus/reaction connection that's programmed to automatically fire.
Catching yourself in midstream is how you discover you. You are the part that does the noticing. The real you is the noticer of behavior, not the executer of it.
If you truly want to discover who you are, begin to notice your behavior, while it's happening.
Noticing has two immediate benefits:
It dispenses with the useless diversions of guilt and recrimination.
It helps you outgrow the behavior.
Noticing lets you know that you really have a choice, one that's been hidden from you by the automatic nature of behavior. When you notice a behavior in action, you finally get to use that free will you've been hearing so much about.
Many have willpower confused with free will. They think if they are strong enough they'll be able to overcome their conditioning. That works for a time and then the behavior returns.
Noticing and interrupting a behavior, while it's happening, weakens the conditioning. The more often you do it, the weaker the behavior gets and eventually it goes the way of all good flesh.
When you notice, you'll never again misconstrue you with what you do.
*The Grasshopper is the part of you that lets the truth slip out from time to time. Not the relevant truth but the truth that can only come from the one source of everything.

All the best,
John
LOSE WEIGHT & KEEP IT OFF
STOP SMOKING FOREVER
SLEEP THROUGH THE NIGHT EVERY NIGHT
IMPROVE YOUR SELF CONFIDENCE
RELAX IN 2 MINUTES
FEEL FOREVER YOUNG
VIRTUAL MASSAGE
Be Sociable, Share!
Comments Off

on Misconstrue