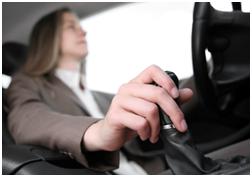 About 25 years ago I wrote a little booklet for clients called, "Who's in Charge?"
It was a pedestrian attempt to make the point that we are in charge of our response. One of the questions I asked was, "What feels better, someone saying 'You're responsible' or someone saying, 'You're in charge'?" Most folks picked, "You're in charge." By and large, we just don't like to be responsible.
If you are able to read and comprehend, you're responsible. What that really means is you are able to respond.
We are so conditioned to react that we forget that we're responsible. Many have spelled it out this way: Response-able.
You have a choice in every situation in life. You can react or you can respond.
Now let me just say that you would be one busy little bee if you chose to respond to everything. Automatic reactive patterns run a good portion of our lives and they are to be cherished. Jumping out of the way of an oncoming bus comes to mind. I like that reaction. It's productive.
So let me make a bold statement. YOU ARE RESPONSIBLE FOR EVERYTHING THAT HAPPENS TO YOU!
Notice your reaction to that statement. It was immediate. You may agree or disagree but your reaction came so quickly that you didn't have a chance to respond.
A softer version of that bold statement is: You are able to respond to everything that happens to you.
Your reaction to something may be automatic but if you're observant, you can notice the reaction, while it's happening, and quickly turn it into a response. You're responsible!
Here is the wisdom in being responsible. The more often you choose a response to a situation that continually repeats itself, the sooner you turn it into a new productive reaction. That means the new behavior happens automatically without you having to plan it out step-by-step.
You train yourself to outgrow a reaction that's not working and automatically replace it with one that will. That process begins with being responsible.
This is not traditional behavior modification. That's a conscious attempt to control every step of the process and has an astronomical failure rate.
Noticing your reactions, while they are happening, is the first step towards becoming responsible. The noticing is a clutch you engage in your automatic thinking preventing it from staying in gear. The magic comes about as you, all of a sudden, begin to see other gears appear. These are options that would have remained hidden had you stayed stuck in gear. The second and final step is to choose one of those new gears. Now you're responsible – able to choose a response. The more often you do it, the more responsible you become.
You are able to respond; you just have to notice that you're reacting. Think of reacting as doing a one person off Broadway show where everything is tightly scripted, and view responding as improv. With improv, you don't plan what's going to come out, you just choose to go in another direction and know the result won't be the same old stale script.
Responsible isn't a bad word once you appreciate how quickly it opens doors to new behavior.
By the way, you're responsible for anything wonderful that comes your way as a result of shifting gears.
All the best,
John
HOW HEALTHY CAN YOU BE?
LOSE WEIGHT & KEEP IT OFF
STOP SMOKING FOREVER
SLEEP THROUGH THE NIGHT EVERY NIGHT
IMPROVE YOUR SELF CONFIDENCE
RELAX IN 2 MINUTES
VIRTUAL MASSAGE
Be Sociable, Share!
Comments Off

on You're Responsible