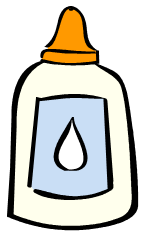 Judgement is a conditioned response. We all do it; it's just a matter of degree.
The best use of judgement is to experience it and let it pass as quickly as you can. When you hold on to it for too long, it quickly turns to drama. It then takes on meaning that was never intended and then creates a life of its own. It becomes a noun instead of a verb.
Notice how "Judgement" is a solid entity and "Judging" contains movement. Getting stuck with your judgements is just a matter of keeping them alive by making them solid things rather than mere actions.
When someone says, "You're always judging me", that's a major clue that you've come upon a person who is highly judgemental of themselves and others. They easily recognize judgement because it so familiar to them.
When we judge someone, we are revealing our training. There's a high probability that those who brought you up modeled that behavior and it became second nature to you. Think prejudice. That means to pre-judge. It's already been done before and, through your training, you're doing it again.
Like I said, we all do it, so what's the best remedy for getting unstuck?
Judge quickly. That means to allow your judgement to have its say and then let it go. If you dwell on it, it will take up permanent dwelling in your mind. The longer you hold it, the more right you become. Right is the mother of all judgements.

 

Stop passing it on

. The

Hatfield and McCoy


feud is an enduring saga because it's become a universal metaphor for ongoing judgement. Keep your judgements to yourself unless you're on the panel of

American Idol

.

 
This doesn't mean you can't give wise counsel based on your experience. That's judicial. A great judge is not concerned with appearing right, just doing what the current situation calls for without the interference of judgement.
Your success with curtailing your amount of judgements is dependent on doing vs. trying. Trying has built-in failure. Doing involves getting involved with your thought process. That means to notice when you are judging. The more you notice, the less you'll judge. It takes practice.
Remember: You are going up against a family tree of experience. If you try and chop the whole tree down at once, it may fall on you. Noticing allows you to dismantle your judgements one branch at a time. Before too long you have a handsomely pruned tree – one that's not as quick to judge you or me.
All the best,
John
HOW HEALTHY CAN YOU BE?
LOSE WEIGHT & KEEP IT OFF
STOP SMOKING FOREVER
SLEEP THROUGH THE NIGHT EVERY NIGHT
IMPROVE YOUR SELF CONFIDENCE
RELAX IN 2 MINUTES
VIRTUAL MASSAGE
Be Sociable, Share!
Comments Off

on The Glue of Judgement