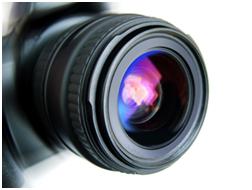 Did you ever notice that your attention is mainly focused on pain, pleasure or emotion?
It's hard to focus on anything else while you are in pain. You may be able to dart away for a moment or two but it seems we are like automatic focusing cameras – we zoom right back in on the subject matter – pain.
Intense pleasure also gets us to narrowly focus.
Pain and pleasure seem to be the extremes and don't last forever.
Emotion is a marathon runner. It can produce pain the whole 26 plus miles.
Emotion is kept alive by instant replay. We play it over and over again in our mind and rile ourselves up to the state of a rabid fan who's witnessing a blown call on the JumboTron.
We cause our pain to continue when we feed our emotions. Emotions are always looking for a sympathetic friend, someone with whom we can share our pain. Just like no one can go to the bathroom for you, no one can share your pain. It's yours. You own it.
The trick to turn an emotion into a sprinter is to rent.
How do you rent an emotion?
First, notice that past emotions had a shelf life. They had your focus of attention for a certain period of time and then they waned, making room for something else. This lets you know that it's possible for them to go away.
Secondly, notice where the emotion registers in your body. There will be a specific feeling in a certain area of your body; you just have to focus to find it.
Finally, focus exclusively on that sensation. Don't talk about it, feel it.
What you are doing is shortening the storm. I have no idea how it works, I only know that it does.
The amount of focus you can put on the sensation in your body that an emotion produces, the quicker that emotion will move on.
The temptation is to follow our conditioning and tell everyone and their mother, and ourselves, about how badly we are feeling, over and over again. That picture is way out of focus. It keeps a blurry emotion in place and hard to pinpoint.
In order to get tack sharp focus, we have to locate our area of emotional blur and fully feel what it has to offer. This is truly getting in touch with and focusing on your emotions. The purpose is to let them have their day rather than shooing them away.
Just so there is no misunderstanding, I'm not suggesting that you keep your emotions to yourself. Just keep your sentences short. Don't expect another to metabolize your emotions. They can't. They can validate your feelings but it's up to you to focus on a solution.
The solution is to feel. We keep that feeling in place anytime we try and talk it away.
It's OK to be emotional. It's just a matter of focus.
All the best,
John
HOW HEALTHY CAN YOU BE?
LOSE WEIGHT & KEEP IT OFF
STOP SMOKING FOREVER
SLEEP THROUGH THE NIGHT EVERY NIGHT
IMPROVE YOUR SELF CONFIDENCE
RELAX IN 2 MINUTES
VIRTUAL MASSAGE
Be Sociable, Share!