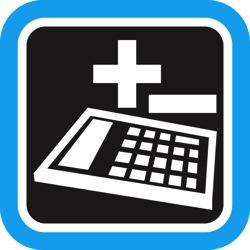 You have a friend, family member or co-worker whose alcohol use is interfering with the quality of their life. Sadly, we all do.
The problem is pervasive and, from my experience, it's nothing we can solve for them. The solution has to come from them.
The biggest problem we run into when attempting to assist is their denial. Denial takes on many disguises but it's the same wolf behind the sheep's mask in every case.
I get asked quite often if hypnosis can help people with alcohol "issues." ("Issues" is the euphemism they use when inquiring). The answer I give is the same one I learned from my late mentor Dr. Dave Dobson. He said that denial had to be dealt with before he would even attempt to help.
There are organizations that specialize in getting people past denial but most people affected by alcohol won't seek out their help. Their denial keeps them from admitting they are abusing alcohol, but there is no denying that alcohol is abusing them. Ask anyone around them, but them.
Here's something you can take to the bank. If you've been told by multiple people that you have a problem with alcohol, you have a problem. These multiple sources usually consist of family members, friends or physicians. Too often their warnings are rationalized and dismissed and denial wins again, and you continue to lose.
So, how can you help someone take a look at their denial from another angle? Ask them to ponder this question in their quiet time: In your life, does alcohol add or subtract?
This is not an "in your face" question that you are demanding an answer to. In fact, you don't want them to give you an answer; you only want them to reflect on the question.
The question has them focus on arithmetic instead of "issues."
I don't present this as a cure, only as a vehicle to get someone more curious.
When they do the arithmetic, there is a better chance for their denial to erode and make it easier for them to move towards a solution. No matter whose math they use, the numbers will add up to subtraction. There's no denying that.
You can tell someone alcohol is subtracting from their life but they won't hear you if you're doing the math. It's an equation they have to solve on their own.
You don't have to be a numbers whiz to come up with an answer. You only need the willingness to ask yourself the question.
Bottoms up: Is it your lifestyle, a new yoga move, or something you've outgrown? Do the math and find out for yourself.
All the best,
John
Be Sociable, Share!
Comments Off

on Alcohol: Does it Add or Subtract?