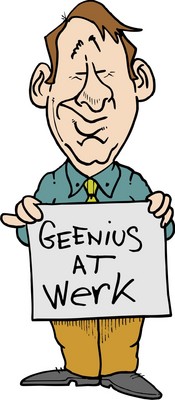 I believe there is a battle going on between "self-righteous" and "getting right" and one is the hands-down winner. Can you guess which one?
Self-righteous is defined as having an unfounded certainty that one is correct or morally superior. Getting right is the absolute certainty that we're doing it all wrong and acting to counter that certainty.
Self-righteous wins most of the time and, yet, the victories feel hollow because we know we've cheated to get the win.
Please don't begin to count the times you've avoided getting right in order to remain self-righteous, because you would spend the rest of your waking days counting. It would be better to notice self-righteous the next time it shows up and interrupt it. That way, we have a chance for getting right to get a few more wins.
Getting right begins with us. We have to get ourselves right before we present ourselves with certainty to others. Too often we let self-righteous pretend to be us and we present a distorted view of the person known as you.
Getting right is based in verifiable certainty. Quoting famed astronomer, Carl Sagan, "Extraordinary claims require extraordinary evidence."
Self-righteous, by definition, lacks evidence.
Getting right is noticing that we're playing dodge ball with the evidence, and each time we avoid getting hit, it makes us more self-righteous.
Shifting metaphors, we've got to right our own ship before we can sail with any certainty.
Getting right doesn't mean getting perfect; it means heading in a direction of verifiable certainty.
Getting right requires steps; self-righteous is staying stuck in the smug.
I don't know what getting right is for you, but you do. If you don't takes steps in that direction, you'll remain in a pile of self-righteous do-do.
All the best,
John
VIRTUAL MASSAGE
Be Sociable, Share!
Comments Off

on The Right Battle