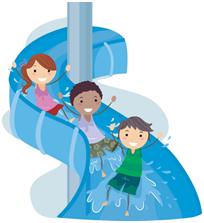 I have yet to become an aficionado of numerology but I can't deny the power of numbers.
We, as a society, seem fixated on them.
12 shopping days 'til Christmas
2 minute warning
7 steps to (fill in the blank)
It seems we play some sort of numbers game until our number is up.
Conversely, I doubt a dog considers that he only has two Milk Bones left; numbers are a human phenomenon.
I will admit that numbers have the ability to get us to focus – "Sale ends in 1 hour." But what escapes our focus is that we made numbers up. We created them, as we did language, to explain our experience.
There aren't any words or numbers capable of explaining our experience, yet we make the effort every day. That's being human.
There is a place where words and numbers don't exist. It's a sacred place where they are not allowed. In fact, if you think or utter a word or number there, you are immediately tossed out.
This place cannot be quantified or described. All efforts to do so are cheap gift shop replicas.
I'm going to use a word to describe this place – Quiet.
The land of Quiet has no measurable land mass, so we describe its terrain by another word – Infinity.
This infinitely quiet place is the birthplace of all new ideas that we inadequately use words and numbers to describe.
The moral of the story is we need not describe this place but only experience it. It's the experience that we truly want, yet we keep it at arm's length by attempting to describe and quantify.
If you forever stand on the side of a pool wondering what it feels like to be immersed in its thousands of gallons of wetness, you'll talk about it but you'll never own the experience.
I wish I could tell you that you'd feel 10 times greater if you jump in, but I can't quantify an experience. I can only use feeble words to entice you towards your own experience of quiet.
I'd write more but the water slide is calling me.
All the best,
John
JOHN MORGAN COACHING
ACCOMPLISH ANYTHING
LOSE WEIGHT & KEEP IT OFF
STOP SMOKING FOREVER
SLEEP THROUGH THE NIGHT EVERY NIGHT
IMPROVE YOUR SELF CONFIDENCE
I LOVE MY BODY
RELAX IN 2 MINUTES
FEEL FOREVER YOUNG
VIRTUAL MASSAGE
Be Sociable, Share!
Comments Off

on By The Numbers