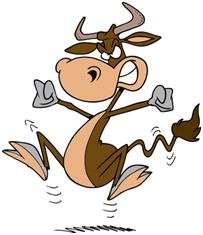 There seems to be, by anyone's barometer, a lot of unrest going on. It's like dog poop; it's everywhere.
The good news is there had to be rest before there was unrest, otherwise we would have nothing to compare it to. It's like my late teacher, Dr. Dave Dobson would say, "You have to be whelmed before you can be overwhelmed."
Unrest and being overwhelmed are states of mind, nothing more. It's like the old axiom goes, "It's not what happens to you but what you think about what has happened to you."
The way back to rest is to notice that you are experiencing unrest. Recognizing your restless state of mind, while it is happening, is the quickest way to get your mind to calm down and return to rest.
It's an amazing feat to watch unrest take over our mind. It can start as a minor annoyance and work its way to a full blown assault in a mere matter of minutes. There is always a point at which you can affect the outcome. Most often we ignore that point and take justification in our unrest which just has it burrow in deeper.
If you desire more rest than unrest, you have to train yourself to notice the choice point. The choice point is when you notice the unrest. When you start to notice the internal dialogue that fuels the fire of unrest, you spray water on the fire. Noticing shows you the fire hose. Your choice is to use it or not.
Most unrest takes on a life of its own and seemingly doesn't give you the option of seeing that hose. You have to notice the unrest first and then you'll see that you have options.
If you are upset, this means you have to notice that you're upset in order to have any chance of finding a choice. Without noticing and choosing, your unrest will stick with you for much longer periods of time.
Unrest needs acknowledgement, not justification, in order to have any chance of morphing back to a state of rest in a quicker time frame.
From a state of rest, you can make any point more cogently and keep the fires of unrest at a manageable level.
Rest or Unrest: That is the question. The answer comes down to a choice – Yours!
All the best,
John
JOHN MORGAN COACHING
ACCOMPLISH ANYTHING
LOSE WEIGHT & KEEP IT OFF
STOP SMOKING FOREVER
SLEEP THROUGH THE NIGHT EVERY NIGHT
IMPROVE YOUR SELF CONFIDENCE
I LOVE MY BODY
RELAX IN 2 MINUTES
FEEL FOREVER YOUNG
VIRTUAL MASSAGE
Be Sociable, Share!