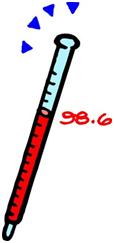 What's normal? I don't know and I suspect I never will.
A few years ago, my friend, Hali opened my eyes when I said, "It's the normal way of doing things." She responded, "It's the common way of doing things."
There is a huge difference between normal and common.
Can you see that normal is a judgement and common is a verifiable fact?
When I say "not normal," what I'm really saying is "not like me."
Normal is a wedge word. It's a wedge between you and anyone you perceive different than you. "I'm normal; they're not" is the statement made by us in our heads. It keeps us separate from them making connection a lot more difficult.
How do people get to be not like you? It's called experience.
They've had different life shaping experiences than us and it's those differences that make them different.
I find that the more we have in common, the more we connect. The less we have in common with someone makes them not normal.
Reminds me of a story . . .
Many years ago when I went to the dry cleaners, I encountered an irascible woman behind the counter on each visit. It was hard to be around her. She was angry, oppositional and many other things I didn't want to deal with but they were the best cleaners in town. Every experience there led me to respond angrily in my head and it didn't contribute to my day. This woman wasn't normal – not like me.
One day I received a gift from out of the blue. This gift said, "Ask her a question about her."
I asked, "Is there anything that's upsetting you because it looks like you are having a tough day?" She then told me her experience. Her brother, whom she was very close to, was at death's doorstep. She told me the tale of them growing up and their special bond throughout the years and now it was coming to an end. All of a sudden, she wasn't different to me any longer. We had bonded.
Each time thereafter, when I visited the store, our exchanges were warm, cordial and connected. She was no longer "not normal" to me.
You can avoid people not like you for an entire lifetime and play in a smaller world; it's the common way of doing things. But if you want to make more connections and broaden you experience, may I personally recommend exploring others that aren't normal. It's a way of forming a common bond.
All the best,
John
ACCOMPLISH ANYTHING
LOSE WEIGHT & KEEP IT OFF
STOP SMOKING FOREVER
SLEEP THROUGH THE NIGHT EVERY NIGHT
IMPROVE YOUR SELF CONFIDENCE
I LOVE MY BODY
RELAX IN 2 MINUTES
FEEL FOREVER YOUNG
VIRTUAL MASSAGE
Be Sociable, Share!