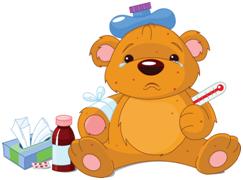 The world is full of feel good advice. Even though most of it is ineffective, it does serve a purpose.
Advice that makes you feel good gets you over a hump. It's usually the advice you get from a friend or someone close to you that wants to see your pain go away, even if it's only temporary.
Often the most effective advice is that which is hard to swallow; it's the medicine most of us avoid.
The people who parcel out feel good advice are well meaning and quite popular, but in the end their offerings keep you right where you are – Stuck.
The key is to recognize that what you are gravitating to – feel good advice – results in pulling you back into the mud.
It's wonderful to have someone to go to that can make you feel good; just don't mistake what they're propping you up with as the lifeline you need to climb out.
The path of least resistance is the most walked path; the problem is it doesn't go anywhere. Feel good advice will have you walk that path again and again.
I'm thankful there are people who can make me feel good; I'm equally appreciative of people who can light a way forward. They are usually not the same people.
When you begin to recognize feel good advice as the addictive drug it is, that's the first step towards seeking out solutions that may not be wrapped in cotton candy.
The most effective advice may not make you feel good, at least not now. It's the advice that leads you forward.
If you're not making progress, chances are you are going back for another hit from Dr. Feelgood. Perhaps it's time to seek out an alternate approach.
All the best,
John
ACCOMPLISH ANYTHING
LOSE WEIGHT & KEEP IT OFF
STOP SMOKING FOREVER
SLEEP THROUGH THE NIGHT EVERY NIGHT
IMPROVE YOUR SELF CONFIDENCE
I LOVE MY BODY
RELAX IN 2 MINUTES
FEEL FOREVER YOUNG
VIRTUAL MASSAGE
Be Sociable, Share!