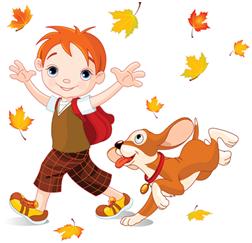 How many cop or cowboy shows have you watched where one says to the other, "Cover me"?
My sense is there's a subtle reason it's put in there besides that it supports the storyline.
It conveys a level of unwavering trust that you will be covered by your partner.
I believe it's the strongest glue in any relationship.
Having someone who has your back is nothing that can be purchased; it's a priceless gift.
Maybe it's just me, but it seems to be in shorter supply these days. I can't put my finger on it but it seems we don't support one another as much as we have in the past.
I am not talking about willful blindness displayed by the mother of a serial killer who says her son wouldn't hurt a fly. This is more akin to a safety net one provides for another.
You'll risk going out on a high wire if you think you're covered. And if you do fall, you know it will be there to catch you.
I believe it can be summed up in a sentence: "I'll be there for you."
It's more of a feeling you have rather than the result of any declaration of dedication.
I'm sensing that feeling is waning in others besides me.
Self reliance will only take you so far. Yang without Yin is working without a net.
I don't have an answer yet, but I do have a suspicion. I think we are becoming a more splintered society because trust has gone out the window. I could make a number of guesses as to why this is the case but that would do little to solve the problem.
The solution isn't finding out why trust went away; it's more dependent on how to get more trust in your life.
The answer that seems to be knocking on my door the most is, "Risk more."
I think we have gotten a bit too conservative with our support for one another, holding it back in case we need it for ourselves. That means we are risking less.
The reward of risking more is the feeling of being covered by another. Yes, it's true your parachute could be packed without care, causing you to never dare, but you have to risk to find out that situation is rare.
There is no guarantee you will be covered, but that feeling is worth risking for.
All the best,
John
LOSE WEIGHT & KEEP IT OFF
STOP SMOKING FOREVER
SLEEP THROUGH THE NIGHT EVERY NIGHT
IMPROVE YOUR SELF CONFIDENCE
I LOVE MY BODY
RELAX IN 2 MINUTES
FEEL FOREVER YOUNG
VIRTUAL MASSAGE
Be Sociable, Share!