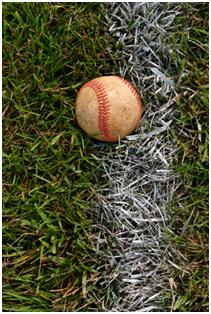 A fair is something you go to that has amusement rides, pie baking contests, wares for sale, livestock to look at, fun side shows and tons of food. It's also a territory where a baseball lands.
Outside of those two areas, fair doesn't exist. It's like The Grasshopper told us moons ago, "Fair is a Fairy Tale."
We keep injecting "Fair" into conversations where it doesn't belong and it never serves us.
Fair is a judgement and, like all judgements, it follows a reality that just happened. Something happens and then we judge it as fair or not.
Fair keeps the conversation away from where it needs to go. It keeps us focused on an ideological concept and blind to the reality.
What would happen if someone did something to you that you considered not fair? You could state your position about fairness and then argue about something that doesn't exist – except in your mind. Your version of fair pitted against their version of fair. It's a life-long wrestling match.
What would happen if you just told someone how you felt without labeling their behavior as "Fair"?
You would then deal with a real stimulus/response situation and talk about something you could genuinely validate – your feelings.
See how each of these statements feels in your body.
"You just did X and that's not fair."
When you do X, I feel unappreciated and don't think you care."
When you identify your feelings, you are discussing something real that exists. When you bring up fair, you just argue about definitions.
I'm not going to win the battle to get "Fair" excised from the dictionary, nor would I waste time trying. My objective is to get you curious about the concept of "Fair" and how it may be standing in the way of a resolution.
Life is filled with conflicts. Any time spent evaluating how "Fair" they are is time spent delaying a solution.
Let the arguments about fair remain with the debating teams and umpires. When the discussion is more about something you can validate, your odds of getting a resolution increase exponentially.
That only leaves us with one question: "If a baseball hits a duck in center field, is that a fowl ball?"
All the best,
John
LOSE WEIGHT & KEEP IT OFF
STOP SMOKING FOREVER
SLEEP THROUGH THE NIGHT EVERY NIGHT
IMPROVE YOUR SELF CONFIDENCE
RELAX IN 2 MINUTES
VIRTUAL MASSAGE
Be Sociable, Share!