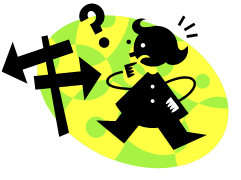 There are so many paths we walk down in life but I think the main choice is between these two – Pleasure and Peace.
Seems most of us choose the pleasure path. It seems so logical and it makes us feel good. The reality is the pleasure path is circular and leads nowhere. We get stuck looking at the scenery of pleasure and miss the off ramp to peace.
Pleasure has a counterpart known as pain and as the old adage goes, "you wouldn't know one without the other." Real peace has no opposite.
The thinking goes like this: If we get enough pleasure, we won't have to endure pain. This is the fairy tale logic pleasure seekers have bought into. They suffer the blind spot of most "true believers" – failure to recognize their belief isn't working.
Pleasure is a wonderful human sensation and it should be honored for its contribution to our life. Manufacturing pleasure to constantly avoid pain is the stuff addictions are made of.
Pain is a sign that something is out of whack. Ignoring it or smothering it with pleasure is like putting a band aid on a broken leg.
Pain un-faced, lives another day – another day without peace. Pain is like the bill collector you are dodging. Eventually, they're going to catch up with you. Reminds me of a story . . .
When I was in broadcasting there was a radio personality who also did some TV weather forecasting. He was a popular person in this city and quite recognizable. Who knows what caused him to do what he did next, but in broad daylight, and without a mask, he robbed a bank. It didn't take long for the police to track him down and arrest him for his crime. Did he truly believe he wouldn't be caught? Sadly, "Yes."
Peace is on the other side of pain. You just have to move through the pain in order to get there. Using pleasure to cover pain over is just a diversion that keeps pain in place and peace at bay.
There is plenty of pleasure along a peaceful path and a lot less pain.
Take the time to experience your pain. Let it have a seat at the table and hear what it's attempting to communicate to you. You may just find that it's offering you the quickest pathway to peace where natural pleasure is a regular visitor.
All the best,
John
P.S. Here is a notification I sent out to my John Morgan Seminars database this morning. I request you take a peek at it now.
This is expected to be the BIGGEST HOLIDAY WEEKEND of internet sales of the year.
The reason for this is that many people believe that ordering online this weekend is their last chance to order, receive and wrap their gifts in time for Christmas.
This will also be our BIGGEST WEEKEND for sales during our HALF PRICE HOLIDAY SALE with FREE SHIPPING.
We promise that our HALF PRICE Hypnosis DVDs and CDs will arrive in time for holiday gift giving. You can take advantage of our HALF PRICE HOLIDAY SALE with FREE SHIPPING until midnight on December 14th which is right around the corner.
Since you may be doing other online ordering this weekend, I request that you pop over to http://johnmorganseminars.com and order the gifts of HEALTH and SELF IMPROVEMENT for those on your list and get them for HALF PRICE.
This opportunity to order at HALF PRICE will end very soon.
You can let your fingers do the walking over the keyboard this weekend and avoid the stress of the holiday mall traffic and standing in line.
Our online ordering process is easy, fast and right now you can order EVERY Life Enhancing product we sell for HALF PRICE with FREE SHIPPING. It's our Holiday Gift to you.
What is the gift that keeps on giving? One that delivers benefits for a lifetime. Our two biggest sellers deliver that gift – STOP SMOKING FOREVER and LOSE WEIGHT & KEEP IT OFF.
These DVDs normally sell for $49.95 each. But if you order online this weekend during our HALF PRICE HOLIDAY SALE you will get the DVD of your choice at $24.98 and with FREE SHIPPING.
Not only that, but each DVD comes with the Amazing CALM & COLLECTED companion CD – all for only $24.98
While you're doing your online shopping at http://johnmorganseminars.com this weekend, make sure to look over our entire catalog and select a unique and memorable gift for yourself or someone you care about deeply.
Imagine giving the gift of helping someone IMPROVE THEIR SELF IMAGE. It's our biggest selling CD of all time and you can order online this weekend, not for the normal price of $29.95 plus shipping and handling, but for only $14.98 with FREE SHIPPING.
A survey I read said that most women haven't felt comfortable in a bathing suit since age 10. You can end that feeling forever by giving them the 2 CD set called I LOVE MY BODY. It will help them fall in love with their body all over again or maybe for the first time in their life.
I LOVE MY BODY normally sells for $39.95 but if you order online this weekend, you'll receive it in time for holiday gift giving for only $19.98 and with FREE SHIPPING.
I invite you to logon now at http://johnmorganseminars.com and see which of our DVDs and CDs would make the perfect gift for that special someone on your list. Every online order this weekend is HALF
PRICE with FREE SHIPPING.
Remember the GOLFER on your list as well. Our HYPNOSIS FOR GOLF MASTERY CD is the perfect gift for the golfer who wants to learn the "mental game" of Golf. It not only shaves strokes off their game, it builds CONFIDENCE, COMMITMENT and CONCENTRATION into every shot and improves their temperament. Order now for HALF PRICE!
ONE FINAL REMINDER: If you have dog lovers on your gift list, buy them each a copy of HYPNOSIS FOR DOGS. They will thank you forever.
This incredible CD will condition any dog to RELAX & CALM DOWN and make them even more trainable. End your dog's "separation anxiety" when you leave home for work or wherever by playing this CD for them in your absence. It was scientifically designed to calm your dog to extend its natural life. Order it online this weekend at http://johnmorganseminars.com for HALF PRICE and with FREE SHIPPING.
I love to shop online and I won't be alone this weekend since it's the biggest online shopping weekend of the year. I request that while you are enjoying the ease of online shopping this weekend that you take advantage of our HALF PRICE HOLIDAY SALE with free shipping at http://johnmorganseminars.com
All the best,
John Morgan
P.S. Our travelling shipping department is in TRUTH OR CONSEQUENCES, NM today looking for Bob Barker. Your HALF PRICE order may just contain a TRUTH OR CONSEQUENCES postmark.
Be Sociable, Share!
Comments Off

on Which Path?