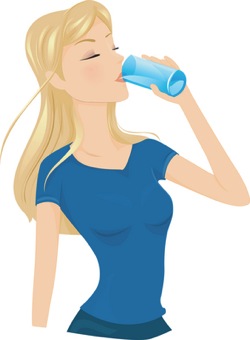 For me, the opposite of the word "Fresh" is "Stale." When I get stale, whether in word or deed, I look to refresh.
"Refresh" is to be fresh again. I think the freshest we've ever been is before we had thoughts in our head, when we were infants and toddlers.
Just notice that an infant or toddler lives in a world of experience where everything is fresh. There is wonderment all around. There is no debate in their head that they "should be doing something else" or internal comments about "the same, boring mobile that I stared at yesterday."
When you get quiet in your head, even everyday things that you've seen countless times are seen in a new light. That's because you are experiencing them rather than commenting on them or taking them for granted.
The same is true when interacting with people. People take on new dimensions when you experience them rather than when you have a running commentary in your head when you're with them.
They take on a freshness, if you will. They really haven't done anything different, but you have. You've made an intention of experiencing them rather than judging or compartmentalizing them.
The commentary will always be there if you want it or need it, but know this for sure: When you're commenting inside your head, you are no longer experiencing whom or what you are in the presence of.
That stale old commentary is like the same joke you've heard for the hundredth time; it's no longer fresh.
You can even freshen your commentary by refreshing and going back to experience. Seeing as you will be seeing or hearing new facets about something or someone when doing so, you're ability to describe your experience becomes broader.
A final thought before I get quiet: A quiet mind opens you to a world of experience. Quieting your mind is a great way to refresh.
All the best,
John
Be Sociable, Share!