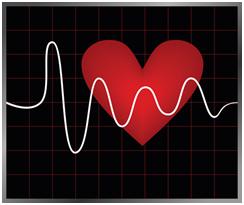 We exist. We really had no say in the matter about our existence. One day we just recognized that we existed and living began.
Living is noticing and taking advantage of your existence.
"I exist" is the foundational piece to living.
"I'm here, now what?" is the main question that starts us living. I've found that we have to ask it more than once.
There are many times in our lives that we find ourselves not living. We just plow through existence and call it a life. The recognition of not living is a stepping stone towards living.
Please don't confuse living with having. Living is a feeling that can be felt but can't be described; having is having a lot of words to describe how to get to a feeling. "If I only had ___________, then I would feel alive."
The feelings from having are shallow; the feelings from living have incredible depth.
A question that brings you back to living is: What makes me feel alive?
What stokes the aliveness within you? What makes you feel like you're more than moving through life? That's a question worth reflecting on each night before retiring and each morning upon awakening.
We slip into periods of unaware existence where we just go through the moves. When you get the recognition that you are just existing, you have to ask yourself, "Who did the recognizing?" It was the aliveness in you wanting to come out to play.
Living is feeling alive again.
We all get the blues and without them we wouldn't have an appreciation for the times "we're in the pink." But bouts of the blues, left unchecked, can lead to existing. Certainly, fully feel the pain that's associated with your blue state and seek help if necessary, but at some point it's helpful to recognize that the way out is lighted by what makes you feel alive.
Getting back to living is the purpose of existence. The first step on the way there is to notice that you are just existing.
Feeling alive is living life to its fullest. Take advantage of your existence and find out what makes you feel alive. That's living!
All the best,
John
ACCOMPLISH ANYTHING
LOSE WEIGHT & KEEP IT OFF
STOP SMOKING FOREVER
SLEEP THROUGH THE NIGHT EVERY NIGHT
IMPROVE YOUR SELF CONFIDENCE
I LOVE MY BODY
RELAX IN 2 MINUTES
FEEL FOREVER YOUNG
VIRTUAL MASSAGE
Be Sociable, Share!
Comments Off

on Existing – Living