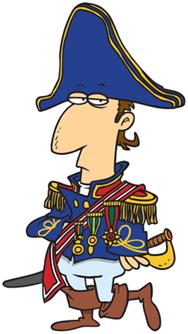 What is the purpose of management? The simple answer is to manage – People or things.
Let's stick with the tricky task of managing people. I spent a number of years formally managing people and I did it well and I did it poorly. What I found was that the difference between my success and failure came down to how I approached the people.
The situations where I failed miserably happened when I treated the people like employees; in the successful cases, I treated them like people.
My management style was the same in both cases but my approach was different.
When I was managing poorly, I remember wondering why I couldn't get the people to buy in to the mission. I immediately made it their fault. It took some reflection to notice that the fault was mine.
Poor management has a top down feel to it – I'm the boss, you're the employee, we have a job to do, so let's get it done.
Good management has an invisible hierarchy – You know who's the boss; you know who's the employee; you know the job that needs to be done, and it gets done without blatantly implying the managerial structure.
People can feel when you are treating them like people, and they feel differently when they are being viewed as employees.
My basic tenant of management is this: If people think you have their best interest at heart, they will work diligently for you, and sometimes you will hear comments like: "You are/were the best boss I've ever had."
But even if you have peoples' best interest at heart, you will fail if you view them as employees. That's when you hear all sorts of nasty comments about your role as the boss.
The difference between the two approaches seems to come down to the difference between the words "assessing" and "judging." When you are assessing peoples' skills as a manager, you are in a more fact based mode discerning their strengths and weaknesses. When you are in judgement mode, your assessments carry more weight – and that weight can be felt by the people you are managing.
Judgement adds lots of baggage to the facts. It seems the more judging we do, the more people feel like employees. When we set our judements aside and assess only the facts, our units will feel more like a family.
My experience is that judgements get in the way of managing effectively. It's not likely you will like everyone you manage, but you'll manage more effectively if you follow the old biblical verse, "Judge not lest ye be judged."
All the best,
John
ACCOMPLISH ANYTHING
LOSE WEIGHT & KEEP IT OFF
STOP SMOKING FOREVER
SLEEP THROUGH THE NIGHT EVERY NIGHT
IMPROVE YOUR SELF CONFIDENCE
I LOVE MY BODY
RELAX IN 2 MINUTES
FEEL FOREVER YOUNG
VIRTUAL MASSAGE
Be Sociable, Share!
Comments Off

on Management