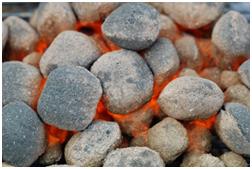 Today is Yom Kippur – the holiest day in the Jewish Religion. It's known as the Day of Atonement. The day is spent by many religious Jews fasting, attending services and atoning for their sins against God and man.
It's a day of reflection and we can all learn from it.
How do we best atone? I believe it's when we attune ourselves to the universe – which literally means "One Song."
When we are attuned, we enter the realm of forgiveness where there is nothing or no one to be at odds with. It's easy to feel forgiveness when you are attuned, not only for yourself but for others.
This one song the universe is singing is that we are all notes on the same score and that we best harmonize when we are attuned to each other.
In the holy place of forgiveness, we become whole and recognize the melody – the one song that proves the equation: I = You.
We find that we want to do no harm to others because it's doing harm to us. We realize that it's like setting fire to the part of the airplane where people we don't like are sitting. It affects us all. Buddha said it best:
"Holding on to anger is like grasping a hot coal with the intent of throwing it at someone else; you are the one who gets burned."

Begrudging is a mental exercise; Forgiveness is a feeling – the feeling of being attuned to all that surrounds you.
Express your atonement and then practice attunement. It's a one-two combination that cleanses your mind and body and allows you to feel the unifying power of forgiveness.
All the best,
John
HOW HEALTHY CAN YOU BE?
LOSE WEIGHT & KEEP IT OFF
STOP SMOKING FOREVER
SLEEP THROUGH THE NIGHT EVERY NIGHT
IMPROVE YOUR SELF CONFIDENCE
RELAX IN 2 MINUTES
VIRTUAL MASSAGE
Be Sociable, Share!
Comments Off

on Attunement