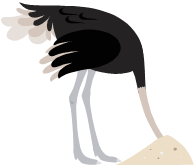 We've all seen enough "Cops & Culprits" shows to have witnessed this plot line: A race against the clock to save some poor innocent soul who's buried alive with only so much air left to breathe.
Most often they get found in time; sometimes they don't.
Are you running out of air?
You are if you've buried your aliveness by smothering on superficiality.
How many of your highs lack depth?
Have you ever noticed that superficiality lacks an afterglow?
That causes us to seek another hit of it again, never noticing that the effects of it are so short-lived. This leads us to string together back-to-back moments like these and call it a life. It's called being buried alive.
It's searching for your aliveness through superficiality, which is a choking agent.
Every time you add another layer of it, it's harder to breathe.
There comes a time when it's time to get out your shovel and dig deeper. When you dig past superficiality, you find an escape tunnel filled with fresh air that gives you an opportunity to breathe deep – an action that provides an ongoing glow.
Notice that superficiality is a lousy bedfellow. It's tossing and turning keeps you restless and searching for a breather.
The fear of those hooked on superficiality is that depth is dull. It's anything but. Depth is rich with choice and not subject to the one destination that superficiality leads to – a magic carpet ride to nowhere that eventually runs out of air.
If you're hooked on the idea that it's the "next" thing that will rescue you, you're buried alive and slowly smothering on superficiality.
You have to rescue yourself. It seems counter-intuitive but the way to dig out is to dig in.
When you get past the surface layer, you'll find the air.
This search operation is called "Finding You."
All the best,
John
HOW HEALTHY CAN YOU BE?
LOSE WEIGHT & KEEP IT OFF
STOP SMOKING FOREVER
SLEEP THROUGH THE NIGHT EVERY NIGHT
IMPROVE YOUR SELF CONFIDENCE
RELAX IN 2 MINUTES
VIRTUAL MASSAGE
Be Sociable, Share!
Comments Off

on Buried Alive