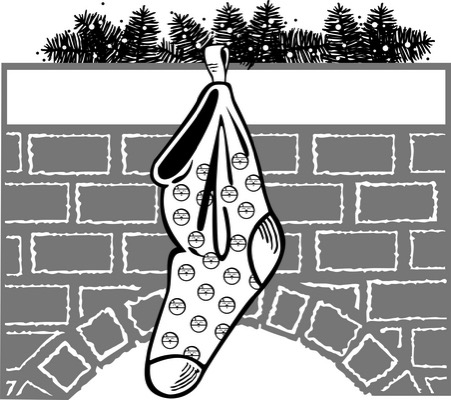 Hi Santa,
This year I'm going against my normal routine of asking you for what I want. Just for fun, here's a list of what I don't want:
– The company of people who always complain.

– Drug ads on TV that promise to keep people alive longer.

– Calls from strangers who read scripts to me.

– A conversation with anyone that ends with "have a good one."

– A Fruitcake.

– Another dieting tip from Oprah.

– Yet another "Sitcom" with canned laughter.

– To hear pro athletes using the word "myself." As in, "We won the game – the team and myself."

– To associate with anyone with manufactured sincerity.
Santa, I know you won't be able to not bring me everything on my list, but every effort by you and the elves is appreciated. As always, your low-fat milk and gluten free cookies will be waiting.
Thank you,
LJ (Little Johnny)
Be Sociable, Share!
Comments Off

on Not In My Stocking