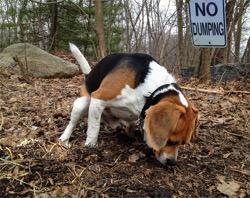 I was reading a photography blog this morning and came across this quote from dog photographer Kaylee Greer: "Their world is not measured in minutes but in moments."
What a profound statement, not only for our four-legged, furry friends but for all of us.
Just look back on your life and what do you remember most? My guess is you remember the moments.
Our human world is run by time but is also measured in moments.
We would do well to remember that when we get caught up in our fast paced focus on the minutes and forget to pay attention to the moment.
Learn a lesson from a dog: The only moment is the moment you're in, and the more you're involved in the moment, the more your tail will wag.
All the best,
John
Be Sociable, Share!
Comments Off

on It's a Dog's Life