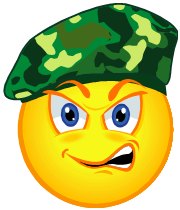 If you have calluses on your hands, chances are you have been working hard at something. The same is true if you've become a callous person. The only question here is, "Is it a project worth continuing?"
What has your heart become hardened to? What calluses has your persona developed to prevent you from feeling?
Calluses are protections that at one time may have been necessary to keep you from being harmed. That harmful environment may have long passed, but we work at keeping our calluses in place to keep our feelings at arm's length.
The callus is a border between us and our feelings. What are you afraid to feel? It's the cause of your callus.
A self improvement guru may encourage you to face your fears but doesn't provide a strategy. They won't talk you out of your fears no matter how motivational the speech. What you rarely hear is, you can feel your way out of fear and allow your callousness to dissipate.
Feeling your fear is a reality strategy. Avoiding the feeling is an illusionary, cerebral event that has you deny what's present, and continue working hard adding to the size of your callus.
Your mind can jump in a nanosecond to the past or the future and easily deny what's going on now. Your body is always in the present. Your body is anchored in reality.
When you allow yourself to sense the fear you are feeling, then and only then are you presented with a workable strategy to open a door to peace.
Take the fear out of your head by noticing it in your body. Give attention to the knock in the engine instead of to the idea of how cool you will look behind the wheel, and you will begin the process of feeling your way to peace. Don't talk about how bad the knock is – feel it!
It may shake the whole car but to pretend it isn't there by steeling yourself against the reality, hardens you.
Look at people who are stiff. There's a reason people refer to them as callous. They are insulated from their own feelings.
If you want to soften your calluses, reconnect with your body, and you'll make life less hard for yourself.
All the best,
John
http://GrasshopperNotes.com/blog
http://cdbaby.com/cd/johnmorgan
http://www.cafepress.com/grasshoppernote/3580301
Be Sociable, Share!