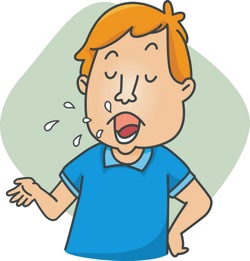 I have to admit that I'm not a big fan of hope. It just doesn't work that well for me.
I do have more affinity for expectation. It seems to have more facts to back it up.
I don't know where I first heard it but I've used this question often: If you hope in one hand and spit in the other, which hand will fill up first?" I guess you could say that the expectation of expectoration works better than hope.
I'm not out to dash your hopes; I'm just laying the groundwork to consider expectations because they have a greater chance of happening.
I've noticed that I've began the last 5 paragraphs with some form of the pronoun "I." That must mean that what I'm offering here is a personal opinion.
Evaluate my opinion for yourself. Look back on the times you hoped vs. expected and see which one came through for you more often. My guess is expectation is the hands down winner.
Hope seems to come out when the odds are low; expectation beats the odds more often. Management Theory expert, Fernando Flores puts it this way: "Hope is the raw material for losers."
I haven't completely given up on hope, I just have a different perspective on it. That perspective is this: Hope doesn't contribute anything to the final outcome. It may make you feel better while you're waiting, which highlights the real and only benefit of hope.
My hope is this: That you'll try my perspective of hope on for size. If you do, you'll expect more out of life by waiting less and doing more.
All the best,
John
Be Sociable, Share!
Comments Off

on Hope vs. Expectation