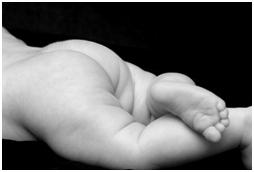 I believe there are 4 basic ingredients regarding your intentions towards another person that are highly useful when communicating. Let's call them LLHH.
LLHH is sort of like the "good" cholesterol. You can certainly add more than LLHH but if they are missing, your communication with yourself or another will be clouded. You may say all the necessary things but they all won't get communicated unless you have LLHH as the foundation.
There are many conversations where LLHH are absent and this is more than sad. It's impoverishing. You will have a poor communication without LLHH. You may get your desired outcome, but there will be "communication remorse" for you and the other if LLHH is missing.
My suggestion is, whenever possible, put off a communication until you can bring LLHH to the table.
LLHH aids communication even if the other person is your opponent. It belongs in everyday conversations, on up to treaty negotiations and presidential debates. If you are not intending LLHH to another, you can't receive it yourself. Differing points of view and LLHH can peacefully coexist.
Take a moment before communicating with someone to include a silent intention of LLHH for them.
I'm sure you can think of isolated examples of where LLHH can't be communicated. Rather than looking for the exception, the homework assignment for us is to look at the bigger picture and find out where LLHH intentions can be used more often.
I'm hesitant to use the word "always" because it's so concrete. So as close to "always" as you can get, I recommend using the intention of LLHH in your communications. The only way you'll know if it works for you is to take it for a test drive. I think you'll like the smooth ride.
Oh, what's LLHH?
Love, Laughter, Health & Happiness!
All the best,
John
http://cdbaby.com/cd/johnmorgan
http://www.cafepress.com/grasshoppernote/3580301
Be Sociable, Share!