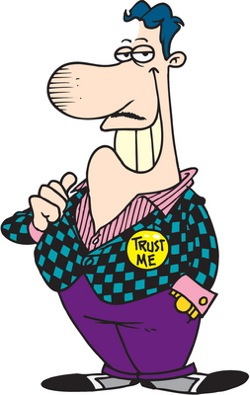 The Grasshopper gave me a gift yesterday when he said, "Your best ideas come through when you're not being you."
Being me is complex – just like you being you is.
Me, along with a lot of good stuff, is filled with faults, shortcomings and patterns that I have no idea that I'm running, and some of them oftentimes run me into the ground. That's the price we pay for remaining unaware.
The Grasshopper made me aware that my best ideas come when "me" is suspended. It was a reminder that if I want more gifts, I have to get me out of the way more often.
The problem is that me is so ingrained in our existence that it's hard for us to believe that we're not the me that we made up and got comfortable with.
"That's just the way I am" is the most naked, unjustified defense that we use to defend me being me. The you that you've grown accustomed to (your patterns) may allow you to function in the world, but these conditioned responses are not where your best stuff comes from.
That statement alone should get you curious enough to get the you that's not you out of the way long enough to let the flow of the best you have to offer to come through.
Your worst ideas come from you; your best ideas come through you. Read that sentence again.
When you begin to own this idea, you'll become more aware of what's not working in your best interest (your patterns), and you'll look for ways to move them out of the way so the best you comes through.
To put your best foot forward, consider wearing the shoe that's not you.
All the best,
John
Be Sociable, Share!
Comments Off

on Not Being Me