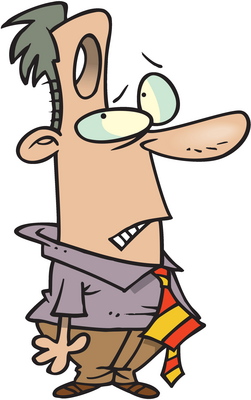 There is one notion that holds all human beings back. It involves a simple truth that we lie to ourselves about. It took some salty advice from The Grasshopper to make me see what's holding back you and me.
"Let go of the half-assed idea that you're not whole."
Whole is a universal goal which has us go on a quest with all the rest to a place where it can't be found – outside ourselves.
We go out there to find the plug for the hole in our soul, when there isn't one. The hole is in our head. The fix for that wound is to let it heal by learning to feel our wholeness which is ever present and real.
Getting out of your head will get you out of limited territory and into the limitless expanse of wholeness.
Wholeness is always there but we're barred access by the excess baggage we carry around in our mind. Let's begin to unburden ourselves by taking The Grasshopper's counsel and begin to let go of the one idea that we're not whole.
That extrication starts a domino effect that leads us home to wholeness.
Letting go of that one notion shows us that our outer vision quest is like mistaking the whole wave as only its crest.
Letting go of this one idea opens the inner passageway to wholeness.
Wholeness is the sense that everything is taken care of. The main thing standing in the way of us feeling that, is thinking we are the collection of misperceptions that sits under our hat.
All the best,
John
Be Sociable, Share!