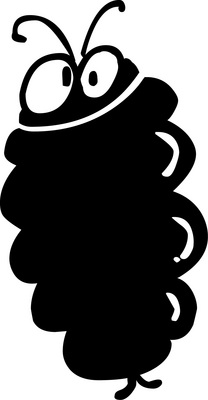 The Grasshopper's messages are as abundant as falling leaves these days. Yesterday he invited me to rake this one up: "Growth is outside your comfort zone."
Comfort zones, no matter how cozy, when rarely left, lead to stagnation and should be labeled what they actually are – Ruts.
What is your comfortable rut?
If you truly want to grow, it won't be comfortable, at least at first. It may not seem abundantly obvious to someone comforting themselves in a rut, but the antidote to inertia is action.
Growth requires us to step outside of our comfort zone.
There is a man I follow on Twitter – Robert Brault. I started to follow him because of this profound message I saw: "If you don't decide what your life is about, it defaults to what you spend your days doing."
If you spend your days inside your comfort zone, your life is decided for you.
Constant comfort leads to atrophy and attrition. You can't grow when you are bottle fed on comfort; the natural growth nutrients are just not there.
Growth can be scary for someone who has grown accustomed to comfort, but sometimes we have to get scared to get going. The trick is to recognize that taking up permanent residence in our comfort zone has frightening results, and growth leads us away from the haunted house.
Here is a final thought to get comfortable with: Decide to take a step towards growth.
All the best,
John
VIRTUAL MASSAGE
Be Sociable, Share!