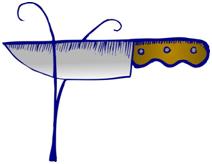 On first blush, there doesn't seem to be a difference between being "taken care of" and being "tended to."
I submit it's the difference between a Lamborghini and a Yugo.
Pretend you are at a restaurant and your server is "tending to you." Now imagine you are at that same restaurant and that same server is "taking care of you." Which scenario feels better?
To me, "tended to" feels like something is missing; "taken care of" feels complete.
This isn't a critique on waiters and waitresses; it's an observation on how we experience parts of ourselves.
Are you tending to your needs or are you being take care of?
I had an awakening experience over the summer that convinced me once and for all that there is a part of us that takes complete care of us. The feeling is indescribable and the experience is unmistakable. Everything is taken care of and nothing is missing.
The trick in getting to this experience is to stop tending to things.
That's another way of saying, "Stop trying to figure everything out and discover the place where all the figuring has been done."
When we "tend to things" we are attempting to exert conscious control over all possible contingencies. "We will figure it out" is our battle cry. That approach involves a lot of head noise that crowds out solutions.
We experience the part of us that takes care of us when we cede conscious control. In the religious world, this practice is commonly referred to as "Let go and let God."
When we let go of the noise, we not only bathe in a sea of creativity, but also experience being totally taken care of. It's a blissfully, reassuring experience that returns us to our conscious world with more ability to tend to things.
You don't need more tending to; you have enough of that already. You need to be taken care of and that experience is closer than your next thought.
All the best,
John
JOHN MORGAN COACHING
ACCOMPLISH ANYTHING
LOSE WEIGHT & KEEP IT OFF
STOP SMOKING FOREVER
SLEEP THROUGH THE NIGHT EVERY NIGHT
IMPROVE YOUR SELF CONFIDENCE
I LOVE MY BODY
RELAX IN 2 MINUTES
FEEL FOREVER YOUNG
VIRTUAL MASSAGE
Be Sociable, Share!
Comments Off

on Splitting Hairs?