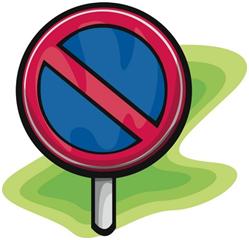 The Grasshopper delivered an old message from another angle the other day when he said, "Don't let what you know get in the way of what you can learn."
How often do we say "No" to new learning by being in the know?
It's often what we know that keeps us in the dark; not what's available to learn.
Too frequently, we attempt to make a new concept fit in with something we already know. If we can't make it fit into our current mold, we judge it as unworkable and dismiss it out of hand.
There often isn't anything unworkable about the notion, other than it can't fit into our space.
This isn't like attempting to fit a size 9 foot into a size 5 shoe; that's physics.
This is more about making the space you have for new ideas become more elastic.
When we refuse to stretch, we become even more rigid. It's a basic fact of life.
How do you find out your level of rigidity? Begin to notice what you say "No" to. The longer your list, the stiffer you are.
New concepts require a "Yes." If "No" is your default answer, you're either a parent of a rebelling teenager or you are stiffer than a corpse.
I've been both and can attest that both can be outgrown.
There aren't 12 steps – just 2.
Notice how often you say "No."
Begin to say "Yes" more often.
"Yes" is the land of opportunity; "No" is a one horse town.
If you want to grow, you have to stop saying "No."
All the best,
John
LOSE WEIGHT & KEEP IT OFF
STOP SMOKING FOREVER
SLEEP THROUGH THE NIGHT EVERY NIGHT
IMPROVE YOUR SELF CONFIDENCE
I LOVE MY BODY
RELAX IN 2 MINUTES
FEEL FOREVER YOUNG
VIRTUAL MASSAGE
Be Sociable, Share!
Comments Off

on What you "No"