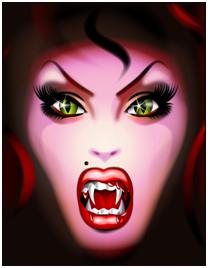 An old expression states, "You have to give a little to get a little."
It more than suggests that "Give and Take" is a two-way street.
Some of us may have gotten spoiled in certain areas of our lives by certain people who gave and didn't take. That sets up a level of false expectation in us that "it's supposed to be that way." It's not.
What we've done is taken a rare set of facts and attempted to make them fit all whom we encounter. It leads to lots disappointment.
Those who only give cheat themselves out of taking and it leads to unspoken resentment that eventually shows up as uncharacteristic behavior. Those who only take eventually run out of free lunches and hunger for more.
Takers are some of the most difficult people you will ever encounter. Their level of entitlement fuels their hunger and they become indiscriminate as to whom they will take from. Most often it is attention they seek, but it can spill over into other forms of taking – shoplifting, stealing, Ponzi schemes.
Both givers and takers are out of balance.
Mother Teresa was more than a giver. She got a feeling of satisfaction from her altruism. She got something from her giving. When you only give out of a sense that you are supposed to, you will wind up on the doorstep of resentment. That resentment will be directed at those to whom you gave.
When you only take, even the people who love you get to the point where they can take you or leave you.
The givers will recognize themselves in this blog post; the takers won't.
Both givers and takers have poor self-images. Neither one likes themselves very much.
Both are caught up in a false sense of self. They believe their own bullshit.
There's not a 12-step program for givers and takers because it only takes one step – Recognition!
Before you can change anything, you need to recognize it in yourself.
Givers will recognize themselves more quickly than takers because, generally, they aren't as opinionated and don't have that many levels of denial to work through.
Takers need all facts with no room for opinion to get to recognition. The operative phrase that takers need to hear over and over again is, "You are entitled to your own opinion but not your own set of facts."
Takers' opinions are that they are entitled; givers don't believe they deserve anything.
Here's the conundrum: You cannot get something you are unwilling to give or receive. You can't display the feeling until you are capable of feeling it.
Givers and takers are like any fringe movement – they have extreme positions. Walking them back to the middle may be more than you can handle or are capable of. The road back to balance starts with recognition. All you can do is hold up a mirror and show them themselves. If they don't see their image, you may have a vampire in your midst. Stock up on garlic and save you rhetoric. It won't change them.
Like most behavior, it's easier to recognize it in another than it is for us to see it in ourselves. If you recognize a part of you in here, congratulations, it's a start.
If this strikes you as blather, there won't be any room for give and take.
All the best,
John
LOSE WEIGHT & KEEP IT OFF
STOP SMOKING FOREVER
SLEEP THROUGH THE NIGHT EVERY NIGHT
IMPROVE YOUR SELF CONFIDENCE
I LOVE MY BODY
RELAX IN 2 MINUTES
FEEL FOREVER YOUNG
VIRTUAL MASSAGE
Be Sociable, Share!
Comments Off

on Give and Take