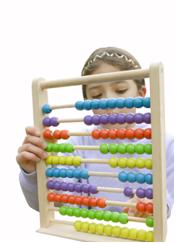 I watched the message on my laptop screen and it read: "Windows is resuming." A light bulb went off.
It dawned on me that a word I have used almost my entire life, "Resuming" had a richer, deeper meaning.
The way I interpreted "Resuming" was as the act of continuing. It's so much more.
Before I get into another meaning for the word, let me discuss one of its opposites – "Pause."
Have you put your life on pause? That means that you are waiting for something to happen before you allow yourself to live again. Some have called it "Limbo."
It's a place of inactivity where all you can do is wait, and wait. This is more than the patience of Job I'm referring to here; it's the state of utter inactivity where nothing seems to add up. It's very similar to the feeling of a teenager who wants to grow up, and is waiting for that day to come. Some wait a lifetime.
So if the opposite of pausing is resuming, what does that really mean?
If you break the rules of spelling for a moment, you can get another meaning for "Resuming."
When you sum something, you add it with something else and get a result. When you don't sum things up, you remain answerless.
So to get things off pause, you have to re-sum your life. That means that you re-sum the variables and set the stage to put action back into your life, because perpetual pause can do nothing to move you forward. Any perceived action associated with pause is the same action you expend treading water.
Re-summing, if you will, is the act of putting action back in your life that allows it to come off pause and resume.
How do you do that?
Recognize that you are on pause.
Make a movement in any direction, but move.
This is not the typical advice to "reinvent yourself."
This is more geared towards taking stock of what you have and doing something with it. Re-sum your personal assets and do something with them.
An attic or basement filled with stuff you no longer use is begging for a yard sale or a visit to good will. Both require action.
To resume your life requires action. To grow up requires action. The first action is to notice that you've paused your own life and that you are the cause of your own Limbo. The second action is to re-sum what you have and take some sustained action.
Waiting has its place, but if that place is Limbo, you'll be bending over backwards trying to get under the pearly gates.
All the best,
John
HOW HEALTHY CAN YOU BE?
LOSE WEIGHT & KEEP IT OFF
STOP SMOKING FOREVER
SLEEP THROUGH THE NIGHT EVERY NIGHT
IMPROVE YOUR SELF CONFIDENCE
RELAX IN 2 MINUTES
VIRTUAL MASSAGE
Be Sociable, Share!