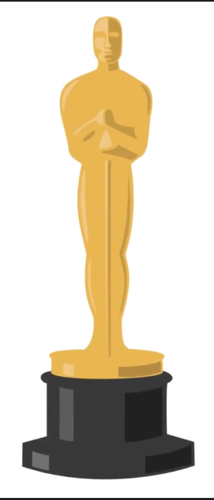 Yesterday, I saw a piece of video featuring Sara Blakely, founder of Spanx®. She became a self-made billionaire with her creation of undergarments for women.
In the video, Blakely was recalling that early in her work life she was going door-to-door selling FAX machines. After countless rejections, she had this thought: "I'm in the wrong movie." That single revelation propelled her into a new, more rewarding role.
Hearing her story, this thought popped in: We're in the right movie, just in the wrong role.
I think life is our movie. We only get one, but our role can vary.
We can be the butcher, the baker, the candlestick maker or any other role we choose, but we have to choose it, or be relegated to the one we have evolved into.
What role do you want to play? If you don't know that, you will stay stuck with your current character. Creating a role for yourself begins with imagining the role that will bring you the most satisfaction, joy, and a boatload of warm fuzzies. Remember, it's your imagination. You can do anything you want in there.
You can call it silly daydreaming if you like; I think of it more as role reversal. Crafting your new role in your mind sets the stage for the delivery of a blueprint to follow. You will get instructions from your silent director; you just have to follow them when they surface.
Trust that there is a part of you that knows how to deliver an Academy Award winning script. It just needs you to tell it what role you want to play. Remember: you have to have a target to shoot at before any bullseye is possible.
There are some actors that can play only one type of role (think Steven Seagal). They lack imagination. But the the late, renowned author Wayne Dyer left us this revelation: "Imagination is the force of creation."
You have an imagination; you just have to use it more than you do to create the role that's perfect for you. I'm already imagining reading your 5-Star Revue.
All the best,
John
Be Sociable, Share!
Comments Off

on Your Movie