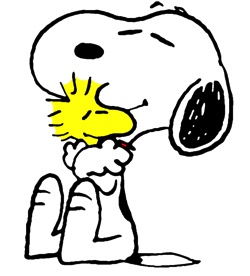 The lyrics of an old song popped into my head this morning: "A LOVE OF MY OWN."
I look at the mountain

I look at the sun

I look at everything
Mother Nature has done

Then I wanna know

Why can't I find a love of my own
It got me musing about love. I heartily buy into Jerry Stocking's definition of love, that being "inclusion." I believe that to be "global love." The message being, the more I include others, the more love I experience.
It seems to me that "A Love of My Own" is a subset of "global love." It equates to my little corner of the world.
It looks like the pilgrimage to global love has to pass through our local neighborhood and have some success there before being able to get to the mountaintop of inclusion.
If you can't get a handle on local love, it follows that global love will always be a concept rather than a reality.
A love of my own may be a romantic love or the love of something that brings the joy of love to your doorstep.
I believe we all yearn for a love of our own. Owning that experience is a stepping stone to move past our borders and head for the hills of inclusion.
All the best,
John
Be Sociable, Share!
Comments Off

on A Love of My Own